Debug NB-IoT Connection
Last modified by
Xiaoling
on 2023/04/21 11:52
---
For BC95-G
---
1. Check the reason why you can't access the network:
1) AT+CEREG=5
2) AT+CEREG?  //  This process may be longer, please repeat the input
3) Mainly check the two parameters cause_type and reject_case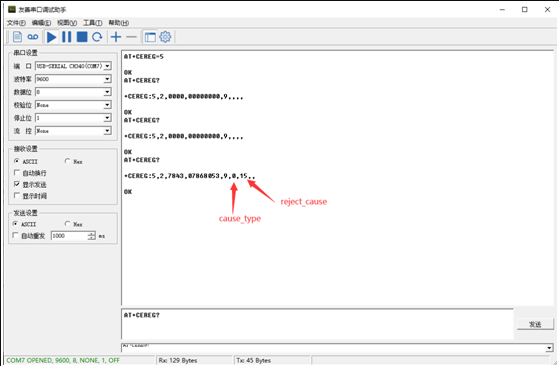 2. Network access operation:
1) AT+CFUN=0
2) AT+NBAND=X  //  X means the local frequency band number
3) AT+NRB
4) After waiting for a period of time, you can use AT+CSQ to query the network access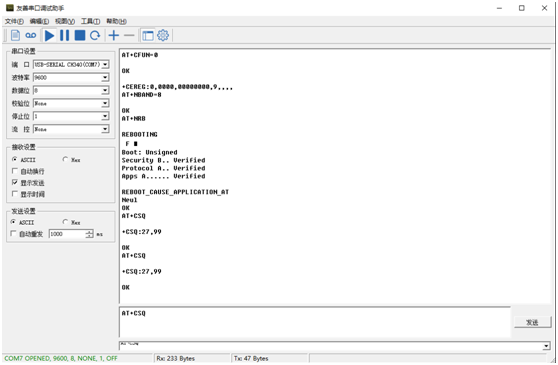 Remarks:
1. The operating voltage of the SIM card used must be less than 3.0V.
2. The network access time varies with the signal strength.
3. If you have not been able to access the network, please try to access the network manually.